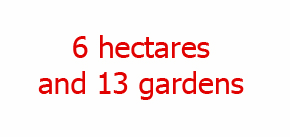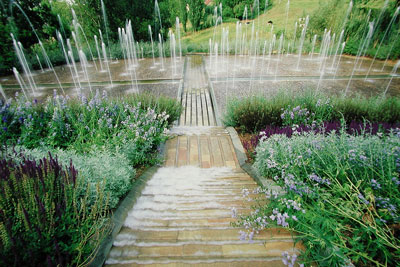 Les Jardins de l'Imaginaire, a one-of-a-kind site in France and in Europe, invites you to one of the most extraordinary voyages in Périgord Noir, in the heart of the historic district of Terrasson-Lavilledieu, overlooking the Vézère Valley.
Just off Sarlat and Lascaux, this major touristic and cultural attraction brings together the art of gardens and the history of humanity. 13 natural landscapes, as surprising as they are enchanting, recount the history of gardens since the Roman period. Here you'll find the immutable elements of the world's gardens: water, wind movement, plants, perspectives and more.
Discover 2,000 rosebushes; 20,000 perennials; 2,500 box hedges; 120 sprays of water; more than 150 plant species; 8,000 trees and bushes including rare species; terraces; a theatre-in-the-green; a hedge tunnel; woodlands; a viewpoint; water gardens; and many other features on these six hectares of land overlooking the Vézère river. This year, visit the exhibition on the Japanese art of sculptural trimming, Niwaki, in the gabion greenhouse.
Discover thirteen narrations and designs through the guided tour.